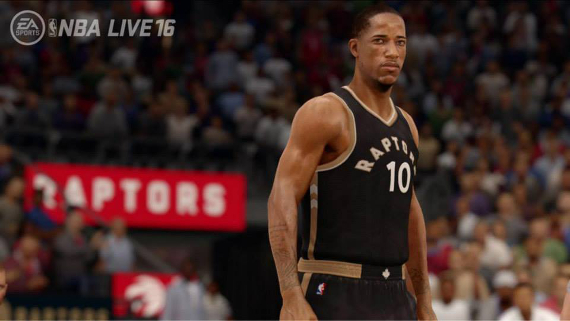 EA Sports recently announced that NBA Live 16 will be getting a demo on Xbox One and Playstation 4 on Tuesday, September 15. The info on the demo was originally revealed along with all the news on the Live Pro-Am mode.
Alongside all the features of LIVE Pro-Am, you can also check out exhibition style play in Tip Off with six NBA teams (Golden State Warriors, Cleveland Cavaliers, Oklahoma City Thunder, Chicago Bulls, Washington Wizards and Los Angeles Clippers), and the Learn LIVE tutorials – consisting of drills to help familiarize yourself with controls and gameplay mechanics.
This is a departure from the norm for the series which has struggled to regain its footing over the last five years. The infamous NBA Elite 11 demo, which exposed several problems and is best remembered for "Jesus Bynum", led to its cancellation. That was the last time a pre-release demo was provided for EA's basketball franchise.